Dear friends,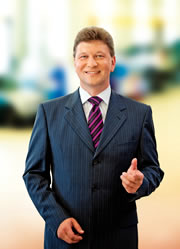 The last 2 years have shown that despite particularly complex economic situation in the country we remain not only as a stable strategic partner for spare parts manufacturers from all around the World, a reliable supplier of spare parts for clients in Latvia, but we continue to follow our course of development by increasing our market share in spare parts market for trucks, painting services and vehicle servicing. In the year 2012 the total turnover of the companies of Senson Group exceeded 12 000 000 EUR.
We have opened a new division to provide improved services to our clients - Senson Rent - at the end of the year 2011. Due to this division, car service clients are able to use cars from our replacement car fleet while their car is repaired.
Company division Senson Paint has achieved good results during the last 2 years. Today Senson Paint is the leader on Latvian market in car reconstruction after car crashes.
Senson Truck is developing dynamically as well. We are increasing the turnover by more than 50% each year. The new central warehouse of Senson Auto has been opened in August, 2012. Due to this fact we have increased our warehousing area and improved the client service quality.
We have achieved all this due to well-coordinated collective of like-minded people, support from our partners-suppliers and the loyalty of our customers, who have been with us for all these years. In the 2014 year we celebrated our 20th anniversary. This means that we can say - that we are young, active, full of strength, we have sufficient experience for further development and we invite everyone for mutually beneficial cooperation.
Director of Senson Group
Dmitrij Murashov